Size Guide
LORAGAL clothes are designed to be regular size and plus size. You may notice that the clothes are available in size S to 3XL and S to 5XL. The clothes that are available in two type of sizes for different body shape.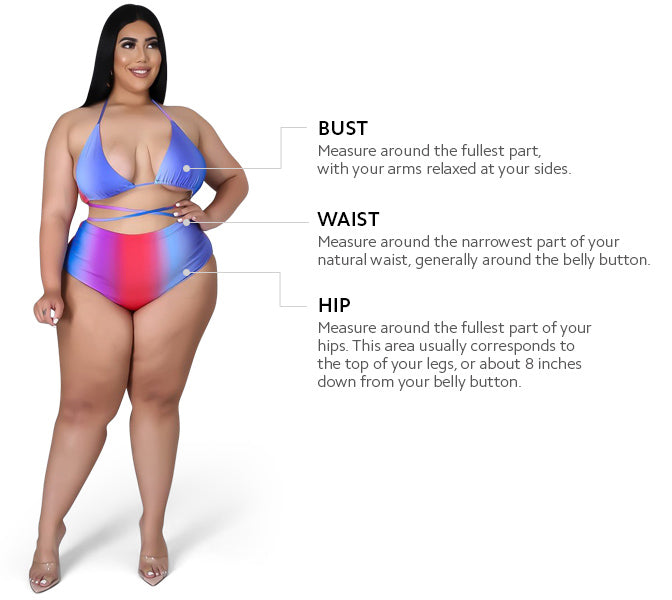 To find the best fit possible, be sure to follow our sizing guide.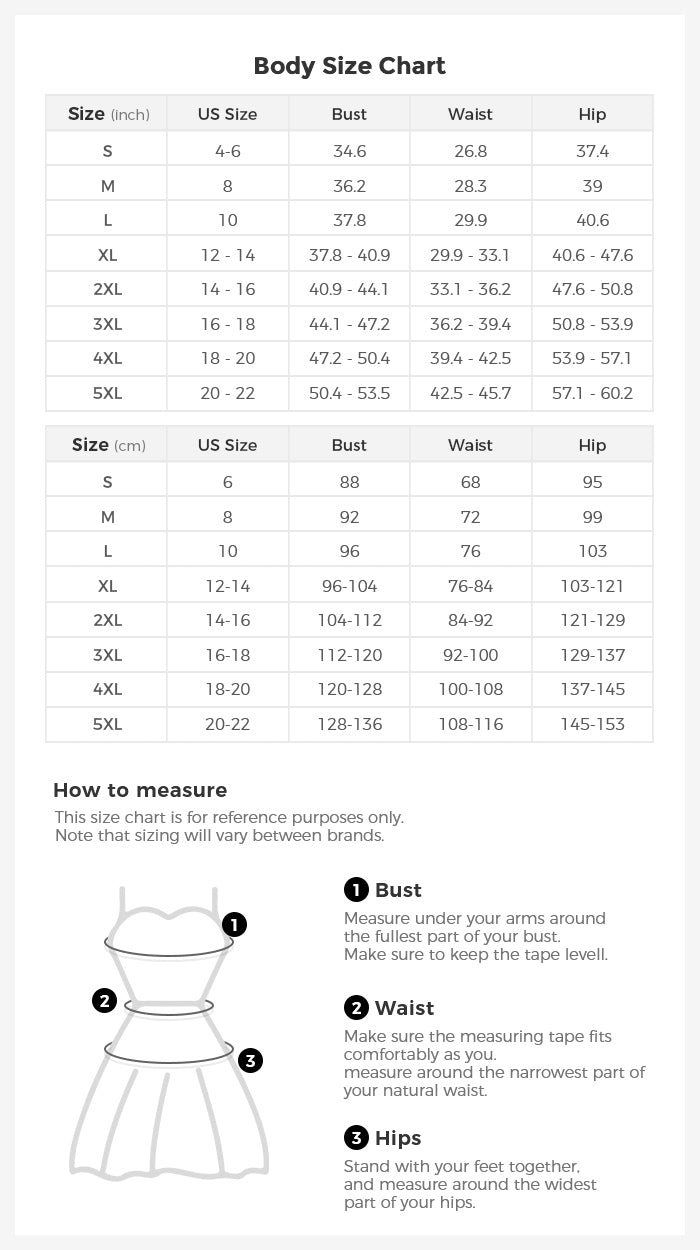 How to take my body measurements?
Before placing an order for LORAGAL clothing, you should know your body measurements. Body measurements are taken with a soft measuring tape. You should wear light clothes such as jersey or underwear to get precise measurements. If you wear a bra, be sure to put on the best fitting one that you are going to wear under the selected garment.
Measure your bust all the way around the fullest part of the bust. Do not breathe in at the moment of checking the measurement. The tape has to be snug and flat.
Measure your waist at the narrowest part of your torso.
Measure your hips around the fullest part of the bottom. Depending on your shape, the hip measurement may need to be taken around the fullest part of your thighs.
For some clothing, you may need to take your bicep, thigh and calf measurements.
Place a measuring tape around your bicep. The hand should hang down.
Place a measuring tape around the thigh roughly around 2 inches down from the crotch.
Place a measuring tape around the widest part of your calf.