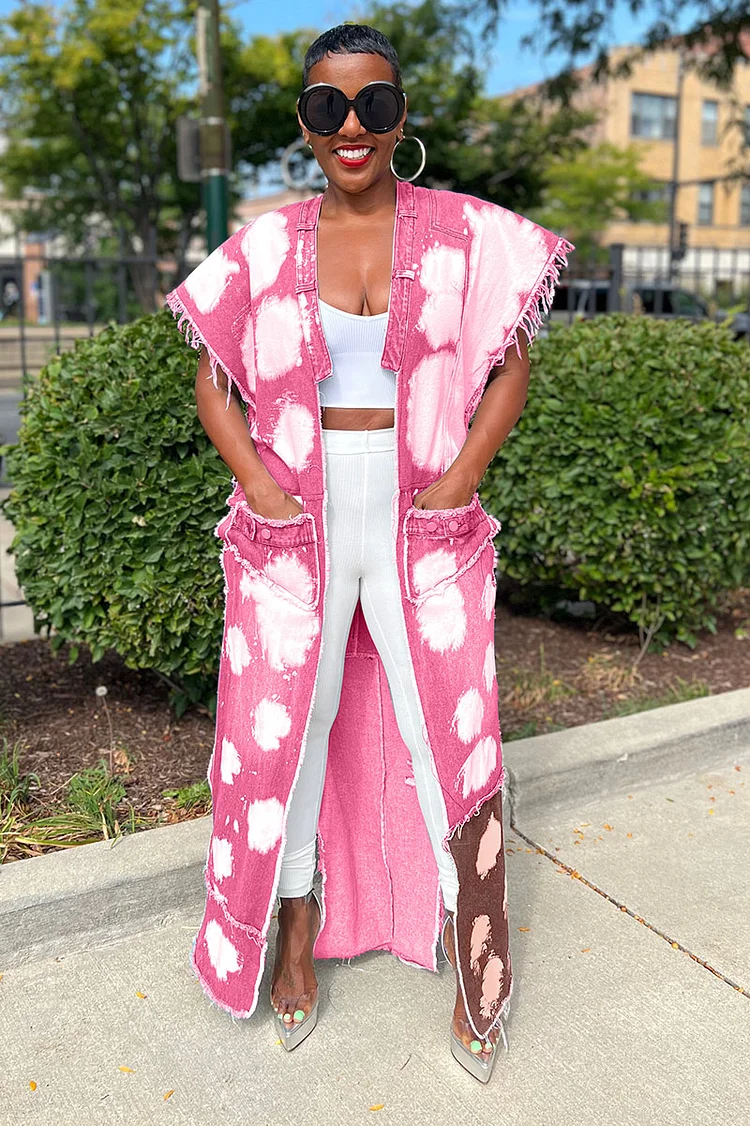 Description:
Hold onto your hats, fashion rebels, because we've got a game-changer in town! Feast your eyes on this long coat – denim's wild side unleashed.
This ain't your grandma's denim, honey. Nope, we've taken the classic and turned it into a canvas of self-expression. Picture this: a duster vest that's all denim, patchwork perfection, and sprinkled with sassy bleach spots. It's the epitome of cool-girl chic.
Whether you're layering it over a tank, throwing it on a dress, or rocking it with your fave shorts, this vest is pure style magic. The bleach spots? They're like your own personal constellation of fashion rebellion.
Ready to make a statement, darlings? This duster vest is your megaphone. It screams bold, fearless, and fabulously unique. So, if you're not afraid to stand out and be unforgettable, this is your ticket to denim diva-dom.
The Bleach Babe Patchwork Duster Vest: It's more than a vest; it's a statement. It's more than denim; it's your style canvas. Embrace the bleach and rock your rebellion.
Product Measurements

Length

Label Size

US Size

IN

S

4-6

58.46

M

8

59.06

L

10

59.65

XL

12-14

60.24

2XL

14-16

60.83

3XL

16-18

61.42
Product Measurements

Length

Label Size

US Size

CM

S

4-6

148.5

M

8

150

L

10

151.5

XL

12-14

153

2XL

14-16

154.5

3XL

16-18

156